I was sifting through my files and came across some cool pictures I did awhile ago - they were for a thread at the LA forums where we were discussing what the Wind Waker cast might look like if we were ever to see them again older... I couldn't resist putting some ideas down on paper.
Miss Tetra, all grown up and still a swarty pirate queen :) I didn't actually change her look around much from the young her, although her outfit was partially inspired by an earlier Tetra design from the Zelda Box.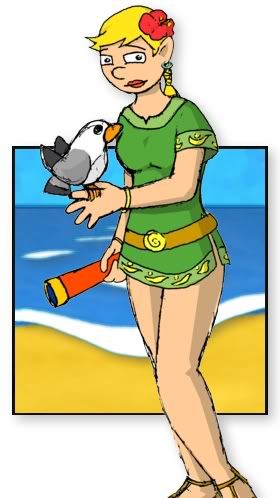 Aright, so I was pretty obviously aiming for fan-service here :P The flower in her hair and some elements of her outfit come from Marin (inspired by comments from the Zelda Box again), and the green outfit is ment to imply that she's following in her big brothers footsteps.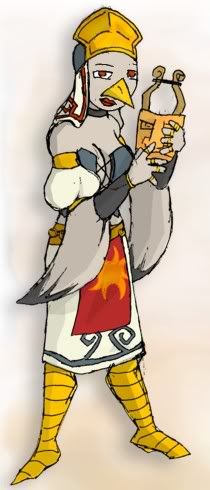 Someone on the forums suggested a gypsi look for Medli, so I decided to run with that, mixing in some middle eastern and familiar Rito designs. Her head-dress incorporates Laruto's crown-thingie :)