Title: Hey guys this is my Ion...
Description: 835T 10N 3V3R
Jakeweeks - April 19, 2011 01:47 AM (GMT)
Hi guys so this is my Ion, I just bought it and it's pretty sick it shoots like a DM12 or better. It's got a 68/4500 tank on it and an electronic loader, it holds like 200 balls. It shoots like 20 bps my hopper is empty in like 3 seconds it's so fast. I'm selling it on PBNation I'm accepting trades for like an Ego9 or Angel G7. No lowballers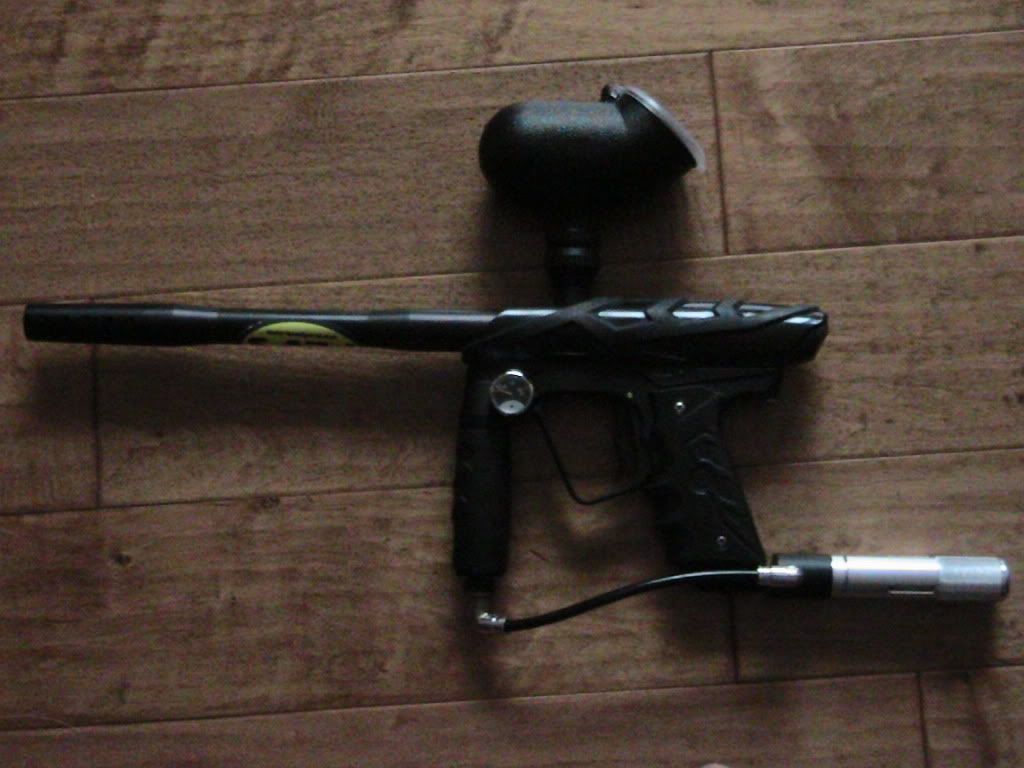 ewe - April 19, 2011 04:50 AM (GMT)
two pieces of pocket lint and you keep the hopper? if not, i'll add a dust bunny and you give me $5.
Jakeweeks - April 19, 2011 05:19 AM (GMT)
Nah way man I paid four nail clippings for it I'd be getting ripped off
Demonio - April 19, 2011 07:55 AM (GMT)
how many shots can you get off a 12g
I'm really curious
Jakeweeks - April 19, 2011 09:50 PM (GMT)
What's funny is that I actually tested it. I was getting right around 20 shots off of one, which is surprisingly good considering that it's a semi. It's better than my 98 which gets around 15 per 12 gram. However, my Hammer gets 45+, so although it's funny and novel and all that it gets really annoying. With the Ion you're out of air in 2 seconds. Yeah.