Title: June 28th - AO SoCal Day
Description: Camp Pendelton
Demonio - May 12, 2009 08:54 PM (GMT)
QUOTE (smoothice)
Alright boys and girls. It is set in stone. I have put my credit card down for the 28th.

Please post up if you are going to attend and if you are bringing people



Date:





June 28th - Sunday





Location:





Camp Pendleton



Whoever is driving needs to have:



Valid and current Registration and Insurance for the vehicle as well as a Drivers License



If you don't have ALL 3 of the above then you will be denied access and possibly shot.

I am not joking about the denied access part. They are very very strict. So if your car does not have valid registration and insurance then you need to take a car that does.



Price:





<span style='font-size:14pt;line-height:100%'>$22

</span>

**exact change is required**

this covers admition, air, & tip

 


*WARNING* They don't take tanks that are older than 3 years from a hydro date. Even if its a 5 year tank! And no pink filled paint.






Parking:




Lets all park at the upper lot in the bottom right corner. Or close to it. Just try to be on the right side.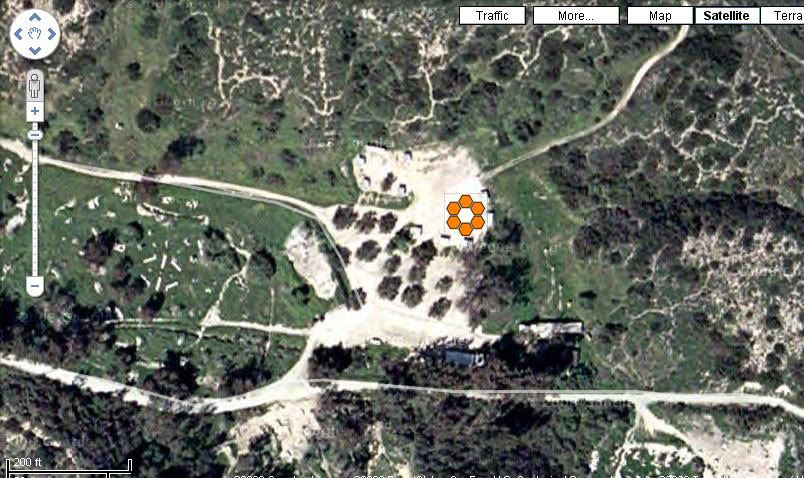 Food

: 


Bring your own food.

If you want pizza there is a domino's that delivers. I will have their number with me



Paint:




Bring your own paint.

No Pink Fill





Waiver:


http://www.thepaintballpark.com/NoScan/waiver.pdf


Attending:
smoothice
Original Post on AO
Me - In
mxmtl - Possible
JongKi13 - In
CrunchyMilk - Possible
JT yo - Possible
The Pin-up - Possible
motorpsycho - Possible
mxmtl - May 14, 2009 04:30 AM (GMT)
I really enjoyed the last one. If I can get my 05 EGO by then, I'm down for another AO day. Those AO guys throw so much paint.
The Pin-Up - May 14, 2009 05:19 PM (GMT)
Demonio - May 14, 2009 05:37 PM (GMT)
the AO crowd is always a good time
A Bullet2Die4 - May 27, 2009 09:50 PM (GMT)
Wow the last one was so fun, I'll try and make this one too!
motorpsycho - May 29, 2009 04:07 AM (GMT)
hell yeah last one was a blast
CrunchyMilk - June 9, 2009 03:40 AM (GMT)
I haven't been able to come to the past few AO days. I'm really going to try to make this one though!
JT yo - June 9, 2009 04:04 AM (GMT)
Anson, if you go let me know!
Jongki13 - June 18, 2009 07:00 PM (GMT)
MMM, who do I talk to so they can count me in? possibly +1...
A Bullet2Die4 - June 18, 2009 07:30 PM (GMT)
Can't go :bang: I will be moving the weekend of this... gaaaaaaaaaaaayyyyyyy
The Pin-Up - June 18, 2009 11:55 PM (GMT)
i hate you cody....... <_<



passionatly :cuss:
Festa - June 25, 2009 12:42 AM (GMT)
I was thinking of attending the Big Game at JI but seeing as how you guys are doing this instead I think I'd rather drive down to CP and chill with y'all if that's cool =)

I'll know for sure if I can play some ball this weekend as the week progresses.
Demonio - June 25, 2009 02:15 AM (GMT)
Let me know as soon as you can so I can tell SmoothIce over on the AO forum :tup:
Festa - June 25, 2009 05:56 PM (GMT)
Ah hell. Cancel that. Turns out I'm booked up this weekend after all.
Demonio - June 25, 2009 06:44 PM (GMT)
Next time then.
Sorry, I hate when that happens