I was finishing up some of Romans and decided to paint a couple of test pieces for my Napoleonic Brits. Haven't decided whether Waterloo or Penisular or War of 1812. haven't gotten too far and I can tell these are going to be a bit different to paint than what I'm used to. And still need to research the uniforms. I know the drummers and rifleman are usually not in this color, but its a test to get the schemes down.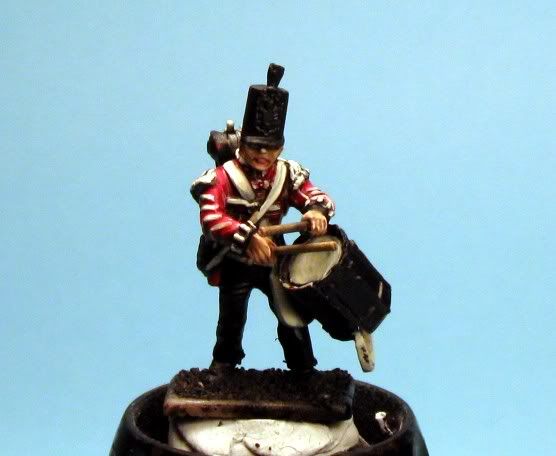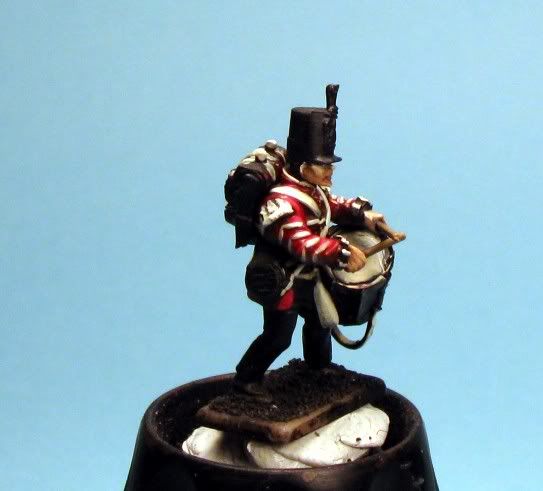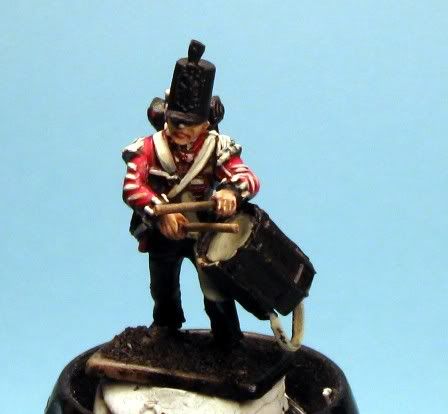 The drummer is Victrix and shorter in height than that of the normal line troops, and the rifleman is a Perry Miniature. The Perry's and Victrix plastics are very simillar in size and detail, the Victrix are a bit more versatile in pose.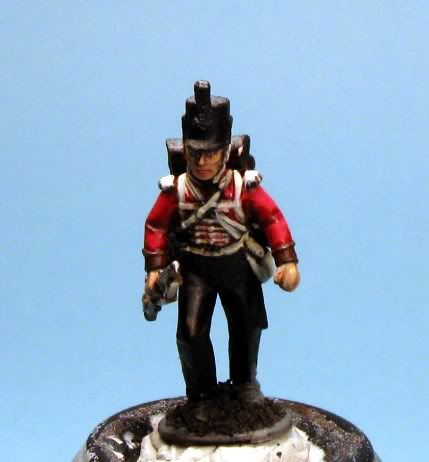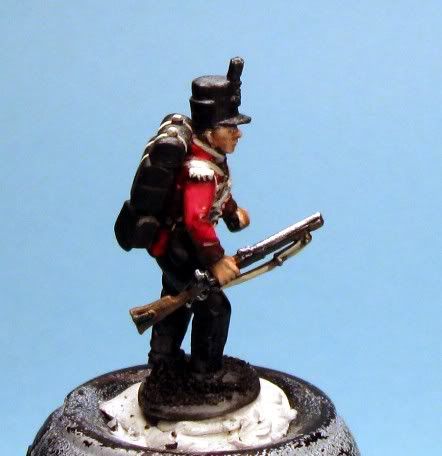 Long ways to go before these are done.