Here are some pics before i quit rs for a year due to being sent to thailand!!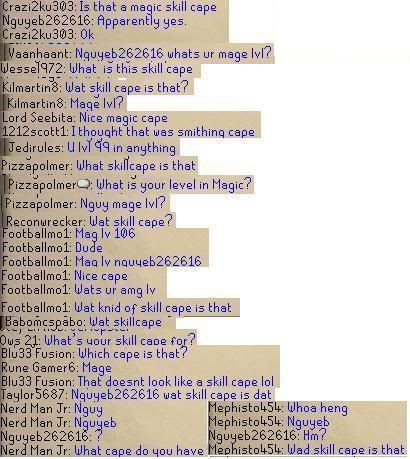 This was when i was wcing wearing my mage skill cape in non mems, approximately 14 months ago!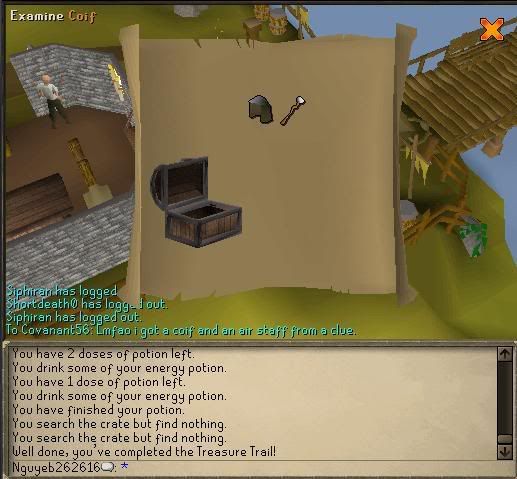 I got a clue from my kingdom, decided to try it out not knowing it was a lvl 1. Nice looot!!!
My First and only D Chain!!!!!!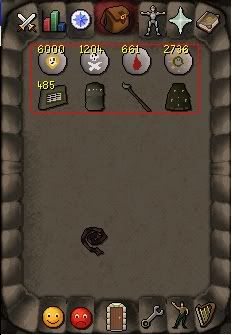 1 week at barrows. I got the guthans chest and Spear from a double drop!!! =]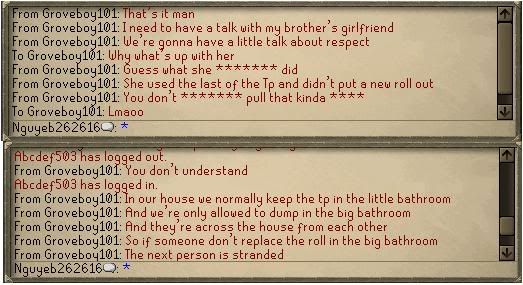 Last but not least my old good friend grove talking about his bathroom problem. lol.
Well thats all i can scrump up from my laptop, all my other pics got deleted when my laptop crashed. Hope you enjoyed my blast from the past!