So today I felt like doing the 26k trick with imso... and I'm glad I did! =D
Altogether, 765k worth of stuff but losing 150k from him killing me, 615k, which is still great, considering it took like an hour.
Unfortunately, he didn't get anything though. =/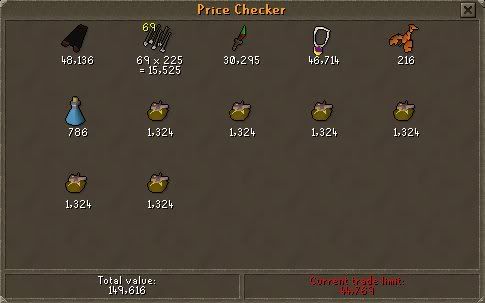 Great results considering no corrupt stuff and my best drop was 239k and nothing else was over 100k.