Runescape Username:
Mlanham
Combat Level:
78
Combat Skill Levels ( This Includes your attack, strength, defence, prayer, range, magic and summoning levels. ) :
65 Attack
67 Strength
59 Defence (training it to 60)
58 Range (next skill i intend to train)
Prayer 39 (training aswell
Magic 49
Hitpoints 65
3 Highest Non-Combat Skills:
Fiishing at 68
Cooking at 67
Woodcutting at 63
Member or Free Player:
Free until my paypal transaction (putting money into it) goes through
Timezone:
GMT+ 8. (Perth and Singapore)... Live in Perth WA
Will you be active? (Please read above to know what "active" means):
Depends on the week but 9/10 yes just some weeks i get flooded wth homework + working my job at same time.
Where did you hear about Ancient Legion? ( If a member of Ancient Legion, please tell us who it is.) :
Runescape Community
Availabe days and times:
All Days and Times but mostly sundays (as i have them off but normally have real life plans on them :S) depends on the week, i work shift work so shifts change etc.
Please post a pic of your stats ( If you do not know how, post that you don't know how instead of posting the pic! ) :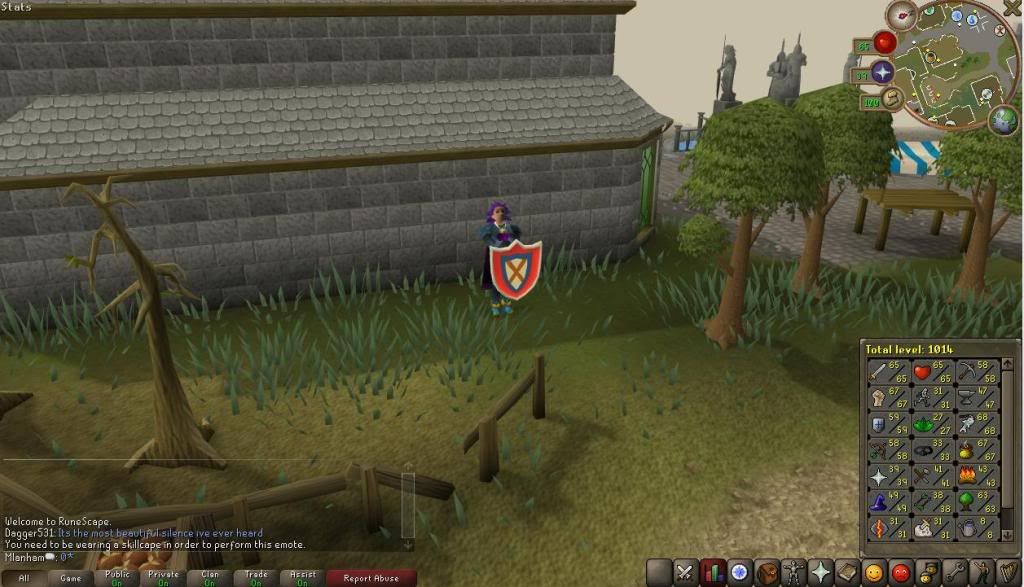 I'm using an emote in pic by the way, and yes i have full rune just took it off for the picture :D